Bigg Boss Telugu Season 4:
Bigg Boss Telugu S4: The notable ones are Tokyo Olympics and ICC Men's T20 World Cup which was scheduled to take place in Australia this October. However, there is something to cheer about for now. Guess what's back? Big Boss Telugu is back! Yes, you read that right. Big Season 4 Telugu is all set to commence on the 6th of September 2020. 
Big Boss is the Indian version of the popular Dutch TV reality show Big Brother. Apart from Telugu, Big Boss is produced in six other Indian languages; Hindi, Kannada, Tamil, Bengali, Marathi and Malayalam by Endemol Shine India by associating with Star India Group and Viacom 18. If you are to watch this reality show online, then you can do so on the OTT platforms of Voot and Disney+Hotstar. 

Bigg Boss Telugu Season 4 Week 2 Online Voting
(Disclaimer: The above vote poll of Bigg Boss Telugu is conducted by infostackflow.com to know about public opinion, not official. To vote officially for your favorite contestant, check out the steps below)
Bigg Boss Telugu S4 Contestants Elimination List:
| Contestant Name | Profession | Status |
| --- | --- | --- |
| Monal Gajjar | Actress | Safe |
| Lasya | Anchor | Safe |
| Abijeet | Actor | Safe |
| Sujatha | Anchor | Safe |
| Mehboob Dilse | YouTuber | Safe |
| Dethadi Harika | YouTuber | Safe |
| Syed Sohail | Actor | Safe |
| Ariyana Glory | Anchor | Safe |
| Amma Rajasekhar | Choreographer and Director | Safe |
| Karate Kalyani | Comedian and Actor | Safe |
| Noel Sean | Singer | Safe |
| Divi Vadthya | Actress | Safe |
| Akhil Sarthak | Actor | Safe |
| Gangavva | YouTuber | Safe |
| Devi Nagavalli | Anchor | Safe |
| Kumar Sai | Comedian and Actor | Safe |
| Surya Kiran | Director | Eliminated |
Bigg Boss Telugu 4 Starting Date:
The Bigg Boss S4 Telugu starting date is confirmed by the channel it's set to begin on September 6th at 9 PM and can finish in December. The show can air from 9:30 pm to 10:30 pm on weekdays and 9 PM to 10 PM in weekends
Visit: Bigg Boss S3 Telugu
About Big Boss Season 4 Telugu:

Star actor Akkineni Nagarjuna, the Benjamin Button of Tollywood, is all set to play host for the upcoming Big Boss Telugu season 4. This will be his second season as the host, with the previous season being his first. Big Boss Season 4 Telugu was originally slated to commence in the last week of June 2020. However, this pandemic forced its rescheduling. It was later scheduled to start on the 30th of August but it eventually got pushed to start on 6th of September. 
While many sporting and entertainment events have got postponed due to the ongoing crisis, BB Season 4 Telugu happens to be one of the first ones to return on a later date. The return of the Telugu Big Boss season has fuelled the hopes of the comeback of televised entertainment across all languages and segments. The entertainment sector is one of the worst affected areas of the Indian economy.
Read more: Big Boss Tamil Season 3 
Bigg Boss S4 Telugu Online Voting
Like the previous seasons, you can vote for your favorite contestant through SMS. Alternatively, it is expected that Bigg Boss S4 Telugu Voting Online option would also be enabled. 
The upcoming Big Boss Season 4 Telugu is the sign of the resumption of activities in the entertainment sector. This is a very good move and will definitely see higher TRP ratings. Stay tuned for more!
Bigg Boss Season 4 Telugu Contestants List:
Anchor and star actor Nagarjuna Akkineni has concluded revealing all the 16 contestants for the Big Season 4 Telugu. This season of Telugu Big Boss happens to be the first season. The following are the contestants of Big Boss Season 4 Telugu in the order they entered the house:
Monal Gajjar
Surya Kiran
Lasya
Abijeet
Sujatha
Mehboob Dilse
DeviNaga Valli
Dethadi Harika
Syed Sohail
Ariyana Glory
Amma Rajasekhar
Karate Kalyani
Noel Sean
Divi
Akhil Sarthak
Gangavva
1) Monal Gajjar 

Monal Gajjar happened to be the first contestant of the Big Season 4 Telugu. The Ahmedabad based actress is a former Miss Gujarat and has now made a name for herself in Tamil and Telugu film industries. The model turned actress' first ever movie was Dracula in Malayalam which released back in the year 2012. 
2) Suriya Kiran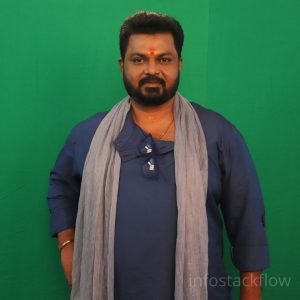 Subramani Radha Suresh, popularly known as Surya Kiran, is the contestant number 2 of the Telugu Big Season 4. The director is well known for directing Dhana 51 and Satyam. He made his directing debut in the year 2003 when he directed Satyam. 
3) Lasya Manjunath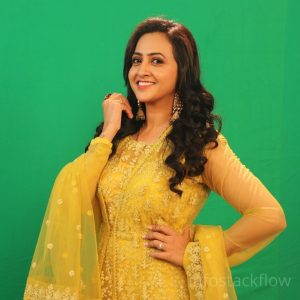 The contestant number 3, Lasya Manjunath, who happens to be an anchor cum actress, is popular with her show 'Something Special'. Lasya has featured in Telugu movie MLA, which released in 2019. 
4) Abhijeet Duddala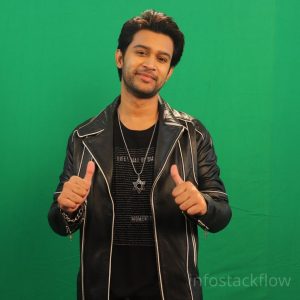 Abhijeet Duddala, the Hyderabad based actor, is a lead actor in Tollywood. He entered the industry in the year 2012 when he acted in the movie Life is Beautiful. Abhijeet is the contestant number 4 in the Season 4 Big Boss Telugu house
5) Jordaar Sujatha 

Jordaar Sujatha, a popular news anchor is the contestant number 5 in the Big Season 4 Telugu house. She shot into the fame with her news show 'Jordaar'. Sujatha is unique with her zest, wit and accent of the Telangana region. 
6) Mehaboob Dil Se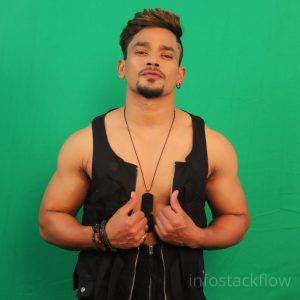 Mehboob Shaikh aka Mehboob Dil Se is a renowned content creator on YouTube. He is known for his dancing skills. He happens to be the contestant number 6 in Big Boss Season 4 Telugu. 
7) Devi Nagavalli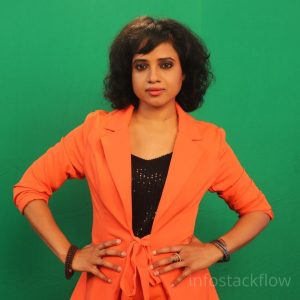 After Sujatha, Devi Nagavalli happens to be the second news anchor or presenter to enter the Big Boss Season 4 Telugu house. Nagavalli is the contestant number 7 of the season. She is known for her interviews with politicians and movie stars. 
8) Alekya Harika

The Big Boss Season 4 Telugu contestant number 8 is Alekya Harika. She is popularly known as Jerry. She is a YouTube sensation and actress. The Hyderabad based beauty queen gained popularity through Dhetadi. 
9) Syed Sohel Ryan

The next contestant to enter the house was Syed Sohel Ryan. The actor has featured in Konapuramlo Jarigini Katha and Eureka, and is hoping to go a long way in this season. 
10) Ariyana Glory

The contestant number 10, Ariyana Glory, is another anchor to enter the Big Boss Season 4 Telugu house. She gained immense popularity when she featured in 'Kirak Comedy', a TV show which was telecasted in a Telugu TV channel. 
11) Amma Rajashekhar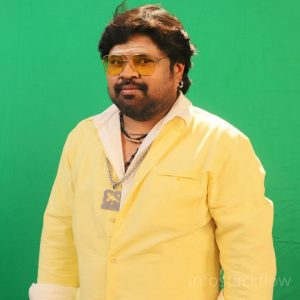 Amma Rajashekhar is a choreographer and director in Tollywood. He is the director of the movie Ranam, which was a blockbuster. He happens to be the Big Boss Season 4 contestant. 
12) Karate Kalyani

The contestant number 12 of the Big Boss Telugu Season 4 is Karate Kalyani. She is a comedian and character actor. She has featured in Mirapakay and Chatrapathy movies. 
13) Noel Sean

Noel Sean is a multi-talented individual. He is an actor, composer and rapper. He has made a name for himself in the Telugu film industry. He is the contestant number 13 of the Telugu season 4 Big Boss
14) Divi Vadthaya

The contestant number 14, Divi Vadthya is a Hyderabad based actress. She is the contestant number 14 of the Big Boss Telugu Season 4. She is hoping that her appearance in Big Boss would help her in shaping her acting career
15) Akhil Sarthak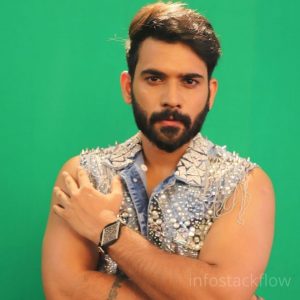 Akhil Sarthak is the contestant number 15 of the Telugu Big Boss 4. The 24 year old actor is titled 'third most desirable man'. He got his first ever break back in the year 2014 when he played the villain role in Mardalu. 
16) Gangavva

The last contestant to enter the Telugu Big Season 4 house has raised eyebrows of many. Gangavva is the contestant number 16. She is a YouTube content creator and is known for Telangana style of Telugu. 
Apart from the contestants mentioned above that have entered the Telugu Big Boss Season 4 house on day 1, there might also be a few more contestants entering in the form of wild card entrants. Even the wildcard entrants have the chance to win the season. There won't be any discrimination made between the contestants that entered on day one and wildcard entrants
How to Vote in Big Boss Season 4 Telugu?
This season has different ways of voting for your favourite contestant. You can vote by simply logging onto the Google search page by following the below mentioned steps:
Just log onto google.co.in and sign in with your email
Search ' '

Bigg Boss Telugu Vote

' or '

Bigg Boss Vote

'
A list of contestants would be displayed
Click on the contestant's photo you'd like to vote, and click on submit
Big Boss Telugu Vote Through Hostar
Download the Hotstar app or log on to the Hotstar website
Click on the

Telugu Big Boss Season 4

banner
You will see the list of contestants
Click on the contestant you'd like to vote
Other Ways to Big Boss Telugu Season 4 Voting 
You can vote Big Boss Telugu through SMS and call. You will have to send an SMS in a particular format to the number that will be mentioned on the screen. To vote through a missed call, you will have to call the number which will be mentioned later. 
Remember that it is extremely important to do Big Boss Season 4 Telugu voting in order to save your favorite contestant. You can cast your vote in any of the available options. 
Big Boss Season 4 Telugu Location
Like the last three seasons, the upcoming season would take place at the grand set designed at the Annapurna Studios in Hyderabad, Telangana. Only the first season of the Telugu Big Boss was held outside of the Telugu heartland. It took place at the facility in Lonavala, near Pune, Maharashtra. 
Read more: Big Boss Season 12 Hindi
How To Vote in Bigg Boss Telugu 4 Online?
It is extremely important you need to vote for your favorite contestant to make them win the season. Voting is the only way to keep them inside the house and advance towards to the finale. Big Boss is one of the few reality shows that are driven by the audience. The winner of the season is decided purely based on the number of votes.
Therefore, if your favourite contestant is nominated to get evicted from the house, then you have to ask your friends and relatives to vote for them. Like mentioned earlier, the voting option would be made available in multiple options. The most convenient way of voting for your favourite contestant is by sending an SMS to the specified number in the prescribed format.